The German Pinscher – a do ANYTHING breed
      
Our versatile German Pinschers are successful in conformation, obedience, rally, agility, barn hunt, Fast CAT and CAT (lure coursing) scentwork, nosework, tracking, dock diving, weight pull, herding, farm dog and trick dog competitions.  They are Canine Good Citizens, AKC STAR puppy certificate earners, Therapy dogs, Search and Rescue Dogs, Service Dogs, and companions.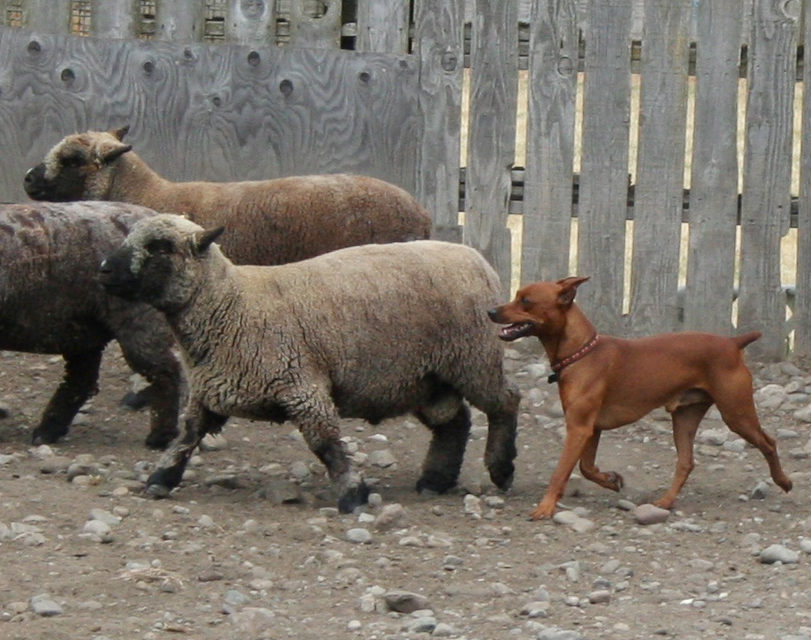 Using the drop down menu on this page. please browse through our news and awards pages, to see all our breed's great accomplishments.The German Pinscher is a versatile dog who can excel in any venue.
         
AKC Mission Statement
The American Kennel Club is dedicated to upholding the integrity of its Registry, promoting the sport of purebred dogs and breeding for type and function. Founded in 1884, the AKC® and its affiliated organizations advocate for the purebred dog as a family companion, advance canine health and well-being, work to protect the rights of all dog owners and promote responsible dog ownership.