Dock diving is a sport in which dogs are enticed to run along a dock and leap as far out into the water as possible.
The dogs are motivated to fly as far as possible to retrieve their favorite toy thrown into the water.  Almost any dog can do it, as long as they love the water, know how to swim, and have a passion for retrieving.
As of May 31, 2014, the AKC recognizes titles earned at North America Diving Dog events
Owners may apply to have the titles recorded on their dogs' AKC records. Diving Dog titles then will be displayed on pedigrees and other AKC documents.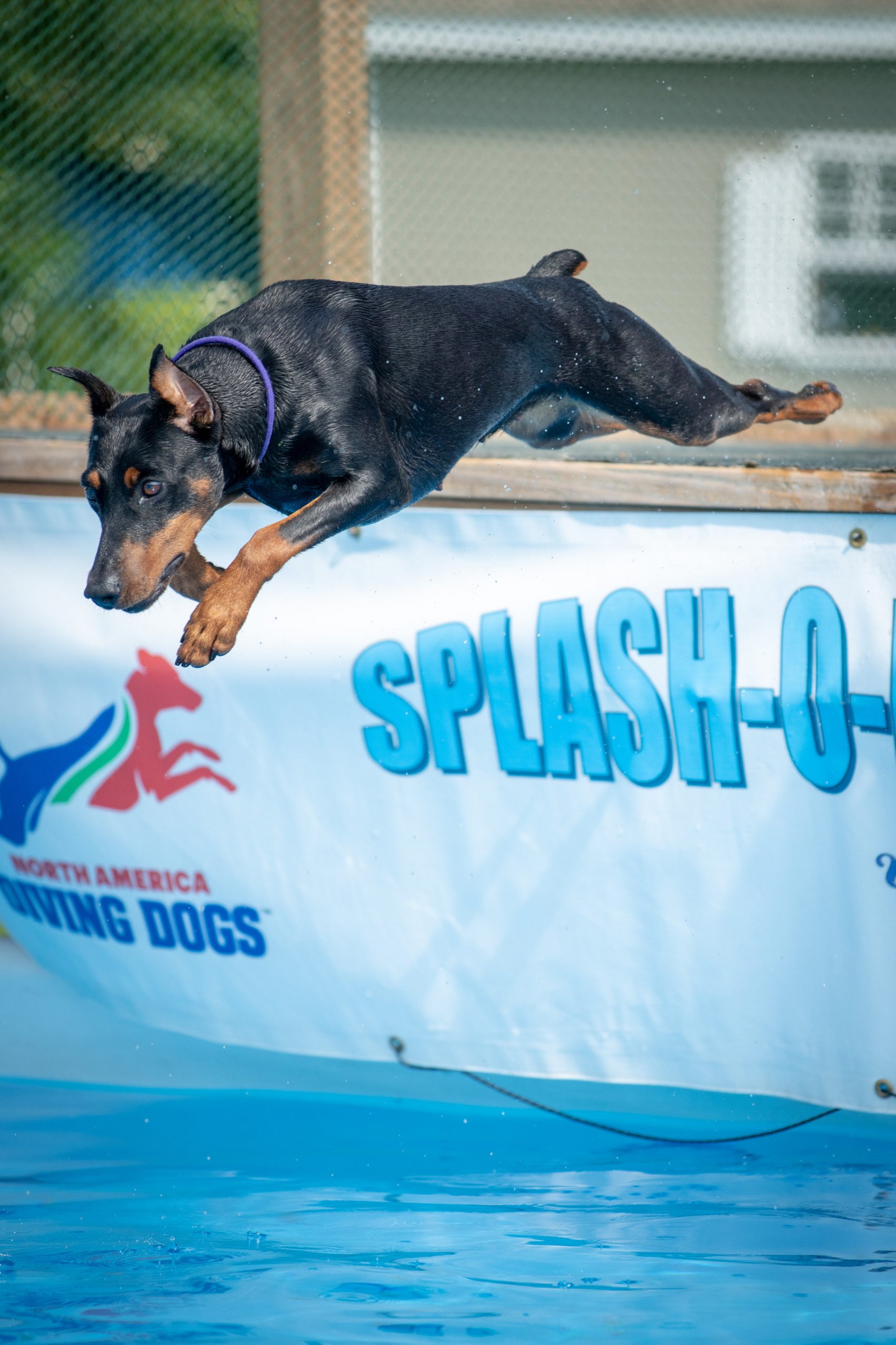 If you would like to have your dog's picture posted here, or to update an older picture with a higher resolution image, please contact the webmaster.
CH Windamir"s Strike It While It"s Hot V Iron Heart BN DN CGC TKN

The first DN in the breed.
To learn about Diving Dog events in your area, diving facilities, and more, please visit NADD.