German Pinscher breeders who are GPCA members in good standing, and have requested to be included, for a yearly fee, and have signed the GPCA Code of Ethics and Breeders list agreement.
 Annotations:
P = Puppies available occasionally
A = Adults available occasionally
CH S = Champion Stud available
I = Information available
The GPCA strongly opposes the breeding of German Pinschers to perpetuate colors that are not recognized by our AKC standard. These would include, but not limited to, colors such as chocolate with tan to rust markings, harlequin, merle and tri-colored pinschers."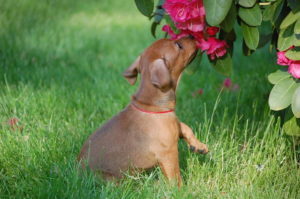 GPCA recommends all puppies placed should have permanent ID.
If you would like to be listed, please contact the Treasurer. Sign and submit the Breeders List Agreement.
Arizona 
Linda and Allen Anderton
Mesa, AZ
Phone 480-325-1212
Georgia
Yvonne Perry
Winston, GA.
404-610-9117
P,A,CH S, I
Indiana
F.Lynann Stuby
Martinsville IN
Phone: 317-831-7887
P, A, CH S,
Kansas
Byron / Janell Porter
Topeka, KS
Phone: 785-478-0795
P, I, CH S
Jessica Smith/ Eric  Blatt
Topeka,  KS.
Phone:785-217-3737
rhapsodygermanpinschers@gmail.com
P, A, CH S, I
Missouri
Todd / Amy Issleib
Cameron, MO
Phone:816-853-7939
Amy@notalottaranch.com
P, I, A, CH S
New Mexico
Jill Eastman
Stanley, NM
Phone: 505-699-7253
P, A, I, CH S
Von der Wolken German Pinschers
Angela Renneke
Los Alamos, NM
Phone:505-662-3209
P
Oregon
Barbara Lane
Parkdale OR
Phone: 541-352-5552
blane@Gorge.net
P, A, CH, S,
Texas
Mike / Velda Barkman
Azle, TX 76020
817-235-7033
P, I, A, CH S
Washington
Lorraine Shore
Carlsborg, WA
Phone:360-808-6877
P, I
Kimberle Schiff
Tenino, WA
Phone: 360-358-5704
P, A, I
Disclaimer - The breeders on the GPCA Referral List are members in good standing of the GPCA, but under no circumstances does the GPCA guarantee the services of said members. Further, neither the GPCA nor its members will be held liable for any actions. The information contained on each Breeders website is believed to be true but has not been verified. It is the buyer's responsibility to independently verify claims made by individual breeders. Please visit the OFA (Orthopedic Foundation for Animals) site to view the listing of German Pinschers who have certified health testing.