CLUB DOCUMENTS
GPCA  Code of Ethics
German Pinscher AKC Breed Standard 
GPCA BREED PAMPHLET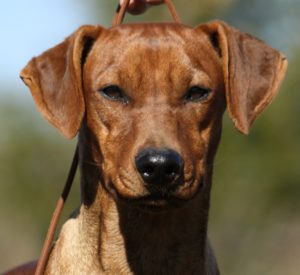 A GPCA Tri Fold German Pinscher Pamphlet is available in PDF format. When you click here, the PDF file will load into your Acrobat Reader. Use SETUP to indicate landscape. Then print the first page, turn the page over, and print the second page on the back of the first page. There are three columns, therefore fold in three sections.Be sure to use a good quality paper with a heavy gauge to print the brochure. This brochure is excellent to send to those interested in the breed
GPCA RESCUE PAMPHLET 
A GPCA Tri Fold German Pinscher Rescue Pamphlet is available in PDF format. When you click here the PDF file will load into your Acrobat Reader. Use SETUP to indicate landscape. Then print the first page, turn the page over, and print the second page on the back of the first page. There are three columns, therefore fold in three sections.
The Rescue pamphlet is to be placed at your local Humane Society and any breed specific organizations in your area to aid in the identification of possible German Pinscher's. Be sure to put contact information on the pamphlet.
Please use a good quality paper with a heavy gauge to print the brochure.